Transport Nominee Sees Importance of Gateway Tunnel Project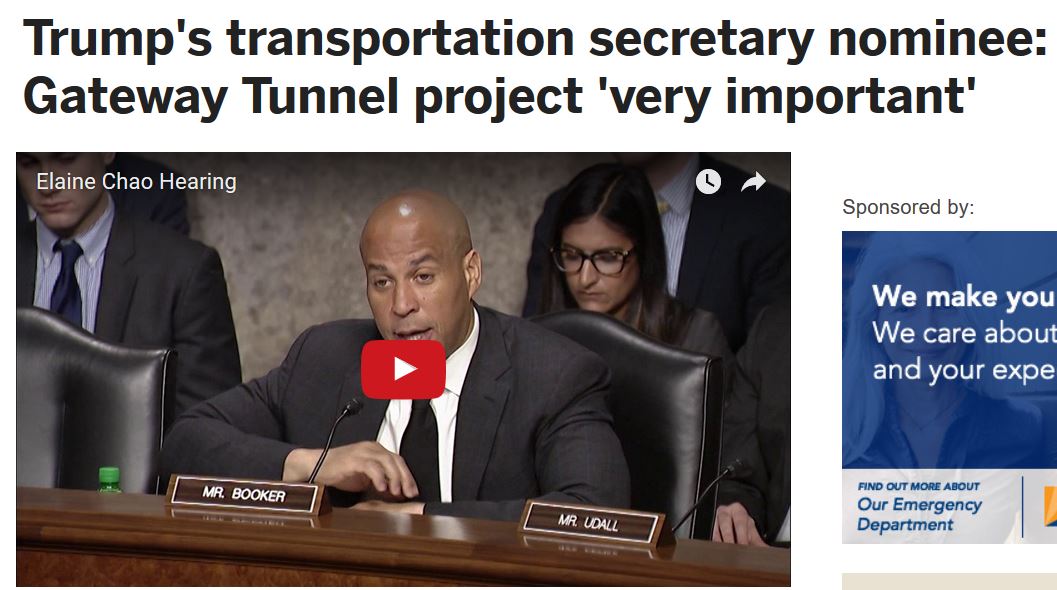 Elaine Chao, Donald Trump's nominee for U.S. transportation secretary, said the Gateway Tunnel Project would appear to be "very important."
Chao, who served as labor secretary in President George W. Bush's administration, told a Senate Environment and Public Works Committee hearing that she hadn't been briefed on the project to build two new rail tunnels under the Hudson River and rebuild the Portal Bridge over the Hackensack River.
In response to a question from U.S. Sen. Cory Booker (D-N.J.), she said she recognized the crucial nature of the project.
"I would assume that any project in New York, New Jersey would be very important going into the future," she said.
Read full article here:
http://www.nj.com/politics/index.ssf/2017/01/watch_incoming_us_transportation_secretary_discuss.html