The Coalition Goes to the 4-H Fair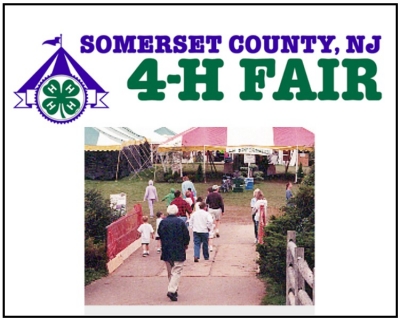 The Raritan Valley Rail Coalition is committed to advocating for a "one seat" ride into New York Penn Station. As part of their commitment to keeping commuters informed, they will have a table at the Somerset County 4-H Fair on August 6 through 8 in the Somerset County Government tent.
"We encourage local residents and commuters to stop by, get some information, sign up for the newsletter and become a member of our social media network," said RVRC Chairman Peter Palmer.
The 4-H Fair is located at the North Branch Park located off Milltown Road in Bridgewater, New Jersey. North Branch Park can be reached off of Route 202 South or Route 22 East. Parking is free, either at the Park or at the Raritan Valley Community College. A shuttle bus is provided to take you from the College to the 4-H Fair.
The Fair is open from 10 a.m. to 10 p.m. on August 6, 7 and 8.