Thanks!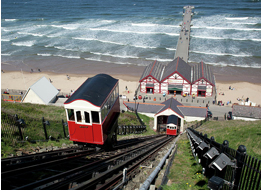 We want to thank everyone who attended the recent Open House in Cranford and participated in the discussion about service on the Raritan Valley Line. Having access to trains that go directly into NY Penn Station is important to residents and businesses in every town along the line.
The Raritan Valley Rail Coalition is proud of two major accomplishments this year: getting off peak morning service in March and confirmation of evening off peak service that will start in January 2015. However, much more work needs to be done on accomplishing our main goal: direct access during rush hour.
This is not a quick or easy task but it is possible. It requires a great deal of planning, funding … and support. That's where you come in.
Public participation and strong support from those who use the line is essential. The Coalition relies on a ridership that is informed, willing to speak out, share information and ask legislators to represent their interests. The Coalition is your advocate and source for information about improving service on the Raritan Valley Line. We will hold more evening meetings and hope you will help us spread the word as they are scheduled.
Please visit the Coalition's website and Facebook page which will have the most up-to-date information.  As always, we welcome your comments and questions. You can contact the Coalition at info@raritan-valley-rail-coalition.websitepro.hosting