NJ, NY reach agreement for Gateway tunnel funding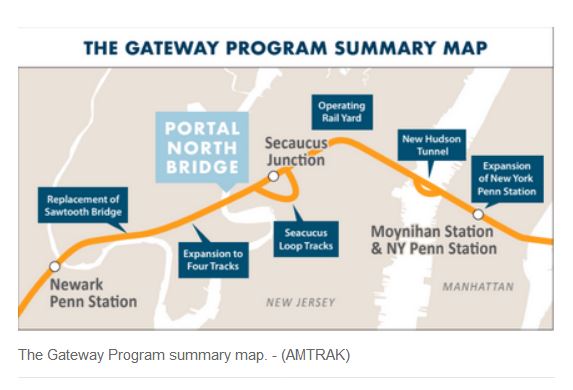 Gov. Chris Christie and New York Gov. Andrew Cuomo announced commitments to fund 100 percent of their respective share of the new Gateway tunnel. The agreement follows a 2015 framework agreement in which the federal government agreed to fund 50 percent of the project.
The agreement for a combined $5.5 billion states that the State of New York will contribute $1.75 billion with NJ Transit committing $1.9 billion and the Port Authority contributing $1.9 billion.
"The commitments we make today mark a pivotal milestone in the construction of the Hudson River Tunnel Project, and builds on the work we began earlier this year with the early construction of the Portal North Bridge Project. It positions the project to immediately compete for federal Capital Investment Grant funds," Christie said. "The Hudson Tunnel Project is critical to the regional and national economy and protects against a potentially disastrous scenario of a closure of one of the two tubes of the existing North River Tunnel.
(click on link below to continue reading)