NJ Lawmakers Hold Hearing on Gateway Tunnel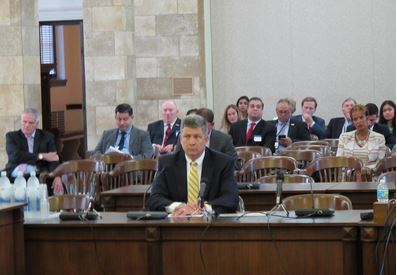 The Gateway Project to construct two rail tunnels under the Hudson River between New Jersey and New York could take until 2030 to complete. But it might not begin if federal funding is not forthcoming.
New Jersey state Senator Bob Gordon says the two states have agreed to put up 50 percent of the construction costs, but there's no clear commitment from the federal government for the other half.
"We are ready to begin construction of a new portal bridge to replace the antiquated swing bridge over the Hackensack River that is the worst choke point on the Northeast Corridor, but the funding isn't there yet."
(Continue reading in link below)
http://wbgo.org/post/nj-lawmakers-hold-hearing-gateway-tunnel-project#stream/0