New Gov Appoints New NJ TRANSIT Head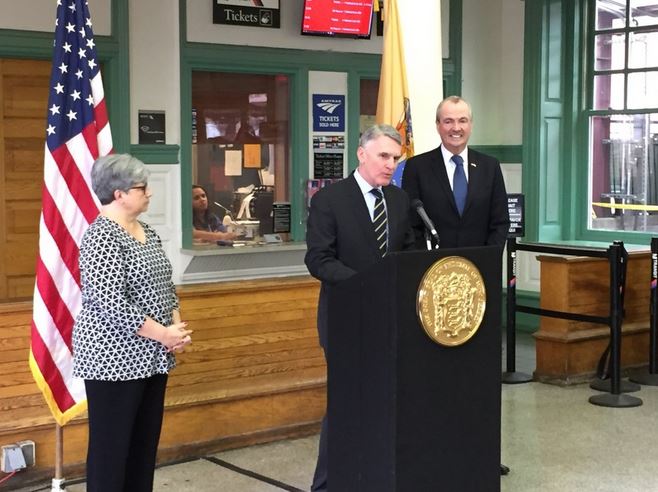 Gov. Phil Murphy has named a veteran transportation executive and commuter to help fix NJ Transit, the state-owned bus and rail system the new governor has called a "national disgrace."
Murphy introduced Kevin Corbett as NJ Transit's next executive director at a news conference in the New Brunswick train station Tuesday morning.
"To commuters, I ask your patience. We can't undo years of underinvestment and mismanagement overnight," Murphy said.  "Kevin is taking on one of the toughest turnarounds to make it a system commuters can rely on."
Corbett, a vice president of the global transportation consulting firm AECOM, replaces Steven Santoro, who announced he will resign as head of NJ Transit in April. AECOM has done consulting work for the state transit agency.
(click on link below to continue reading)
http://www.nj.com/news/index.ssf/2018/01/murphy_unveils_pick_for_new_nj_transit_boss.html