Group Advocates for Rebuild of Penn Station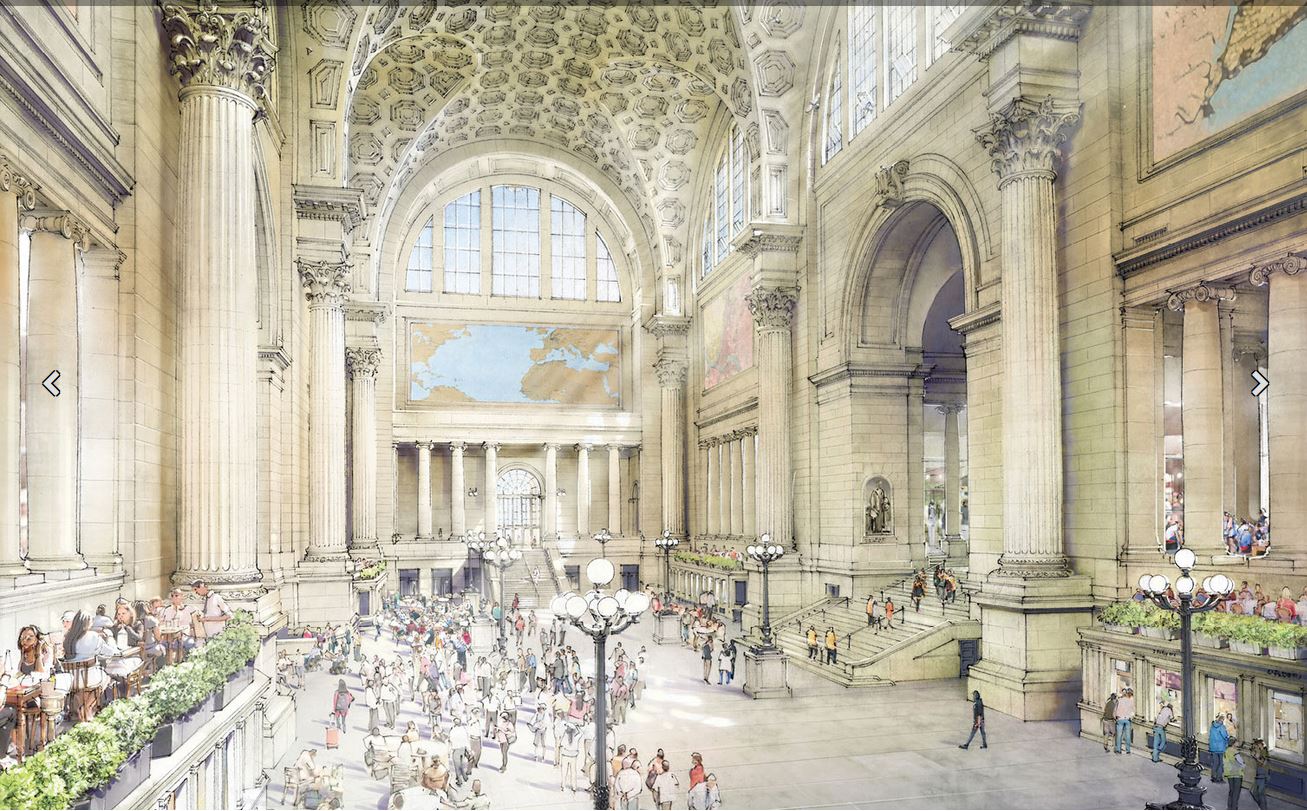 Rebuild Penn Station, a project of the National Civic Art Society, has plastered posters on trains arriving to Penn Station from New Jersey, and has been handing out fliers to Amtrak and Long Island Rail Road commuters there since Monday. Filled with renderings of a "new old" Penn Station, the leaflets offer glimpses of "civilized arrivals" and "the station we deserve".
The group's $3 to $3.5 billion plan would relocate Madison Square Garden, an action deemed prohibitively expensive by the governor's office, and faithfully re-create the original Penn Station using modern construction techniques.
(click link to continue reading)
https://archpaper.com/2017/11/preservation-group-rebuild-old-penn-station/#gallery-0-slide-0