Good News for Gateway Project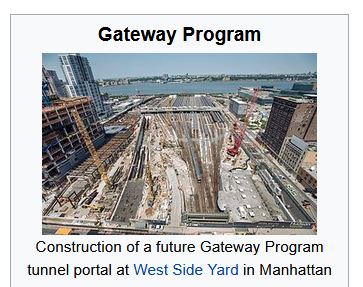 The Gateway Tunnel project will get $540 million in the spending bill funding the federal government through Sept. 30, NJ Advance Media has learned.
In addition, the project will be eligible to apply for a share of $2.9 billion in U.S. Department of Transportation grants, according to a source familiar with the deal who asked not to be identified until the legislation is completed.
While the bill itself doesn't specifically mention Gateway, the project will receive funding from several federal accounts.
(click on link below to read full article)
http://www.nj.com/politics/index.ssf/2018/03/what_will_happen_to_gateway_funding_in_the_budget.html