Commuters Comment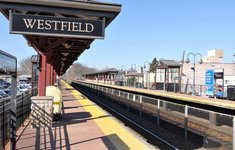 Riders would save so much time with a one seat ride, I really hope it happens!
It's not just what the NJ Transit timetable says, its that transfer not being reliable that adds time to the trip. Especially on the way home.
On the way home if the outbound train from NYC is delayed at all, it often means missing the connection to the Raritan train in Newark. They don't always (and usually don't) hold that train, so if you are delayed you are stuck in Newark for at least another 20-30 minutes and up to an hour or more depending on the time of day. That makes my already hour to hour and 15 minute train ride nearly 2 hours!
Not to mention the chaos (especially in the morning) of getting off the train dealing with the mob scene getting down the steps and back up the steps to another platform (just to find out the train is no longer coming in on that track and having to go back down and back up) When I was 8 months pregnant, it was actually becoming quite dangerous.
Ok…that's my two cents. Can you tell how bad I want the one seat ride 🙂
Thanks!
Jen