Changes Due to Pulaski Skyway Closure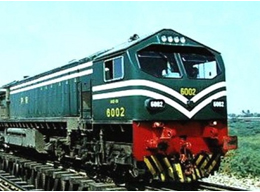 On April 12, 2014 the Pulaski Skyway northbound lanes towards Jersey City and New York were closed for two years as part of a rehabilitation project to replace the bridge decks.
The New Jersey Department of Transportation has created a website http://PulaskiSkyway.com offering comprehensive information on what motorists need to know before they travel in the region.
The construction will affect motorists in New Jersey who take the Pulaski Skyway from the west and south to destinations in Hudson County such as Jersey City and Hoboken; or who use the Skyway to travel to other northern points and New York City. Thousands of motorists will be seeking alternative routes, so even if you don't travel on the Skyway, your trip may be affected.
Service enhancements have been put into place on the Raritan Valley Line, but everyone is advised to try and travel outside of peak hour times and to expect crowded trains.