Amtrak Works on Infrastructure at Penn Station NYC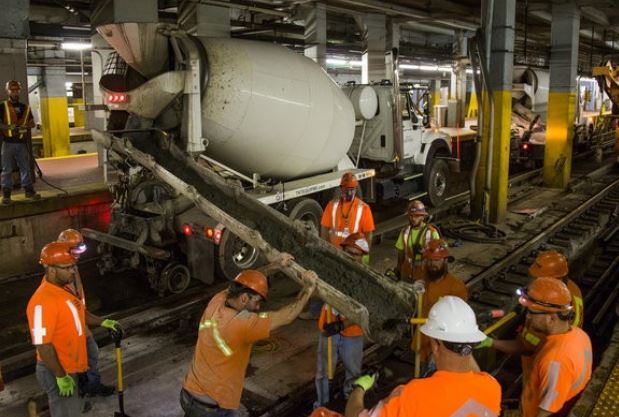 Commuters may have to endure more service cutbacks in the future as Amtrak is forced to work on other infrastructure at Penn Station New York after it completes repairs currently being made that have reduced rail service by 25 percent.
The track work being done this summer at Penn Station by Amtrak is about half done with one month of work left to do. Now, officials are trying to figure out how to handle future signal, tunnel and electric power work at the busy station.
"We have critical work we want to take care of after this summer," said Chief Engineer Gery Williams Friday. "We will ask our partners at NJ Transit, the MTA and the LIRR for some  extended (service) outages, after we've planned for them and determined the need."
(click link below to continue reading)
http://www.nj.com/traffic/index.ssf/2017/08/amtrak_looks_at_future_summer_of_hell_outages_to_f.html