A Rider Makes His Feelings Known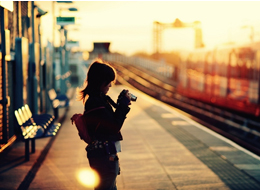 In a recent post on Facebook a Raritan Valley Rail rider vented about the lack of a "one seat" ride after 8 pm.  It seems his train was a few minutes late getting to Newark from NYC and he missed the connection – which meant a long one hour wait for the next Raritan Valley train.
In his rant, he indicated that he was tempted to move to another town so he did not have to deal with the piece meal train ride.  While he did make another posting apologizing for the first one and thanking the Raritan Valley Rail Coalition for their efforts, his post was a clear window on people's thoughts and feelings about the "one-seat" ride – it is long overdue!
We need everyone's help to keep everyone's focus on the end game – getting peak hour 'one seat" service in NYC Penn Station.  Please go to the "Action" page and help support the cause! http://www.raritanvalleyrail.com/