Raritan Valley Rail Coalition (RVRC) Applauds Historic agreement on Gateway Tunnel Project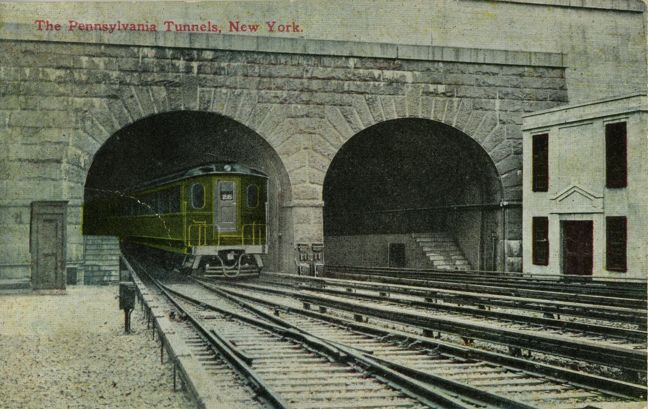 REGION, NJ – The Raritan Valley Rail Coalition enthusiastically supports and applauds today's historic announcement which addresses the funding and the governance structure of the critically important Gateway Tunnel project.    The announcement that New Jersey and New York leaders have reached an agreement on constructing a new trans-Hudson river tunnel will have a direct impact on the 22,000 thousand riders along the Raritan Valley Rail Line who use NJT to travel in and out of  New York Penn Station.
"This is a tremendous   first step," said Somerset County Freeholder Peter Palmer, Chairman of RVRC.  "Congratulations to US Senator Booker for his tremendous advocacy in bringing Governors Christie and Cuomo together to make this agreement a true reality. When complete it will mean a full 'one seat ride' schedule to New York's Penn Station, not requiring the changing of trains in Newark!"
In August of this year, Senator Booker arranged a meeting between the two governors to discuss the issue and begin to figure a way forward for the long overdue Gateway Project. The project took on upmost importance as a result of the damage the existing century old rail tunnels experienced with Superstorm Sandy.
"It is real now – the US Federal government has committed to 50 percent of the project costs and a development corporation has been tasked in getting the tunnel built. I want to thank Senator Booker for his leadership as well as NY Senator Schumer on forging this historic agreement that has multiple state and federal agencies coming together for the good of all concerned," said Fanwood Mayor Colleen Mahr, head of the RVRC's Coalition of Mayors.
For 20 years RVRC has been advocating for commuters along the rail line that covers four NJ counties and recently launched an important video featuring US Senator Booker that outlined the realities of what life would look like if the Gateway project did not become a reality.  (link to video http://tinyurl.com/poz5dgk )
"RVRC is ready to work with and stand behind Senator Booker and the others as they advance this critical project," said Palmer.  "We are grateful that our Senator has been willing to do whatever it takes to make this project a priority", added Union County Freeholder and RVRC Trustee Bette Jane Kowalski.
Link to full article from Sen. Booker's office: http://tinyurl.com/q8m4qjg